Our Story
...
Joe and I met at our first real job out of college at a law firm in downtown, Birmingham. We didn't see each other much because we worked in different departments, but I could always count on him to be at the monthly cake parties- FREE CAKE! I always felt there was just a little spark- but didn't think too much of it. However, on my last day at the firm, I wanted to invite a group of friends out to celebrate and worked up the courage to invite him.
To my surprise, he showed up. I remember sitting across from him early into the night and we both kept catching each other staring. A few drinks in, I texted my friend Rebecca and told her I had a little crush. We hit it off that night, and just a few days later I got a text from Joe wanting to hang out again.
By the second date, the deal was pretty much sealed. We were completely inseparable after the second weekend hanging out. After only about a month and a half, we dropped the "L" bomb and not much has changed. We both knew what we wanted.
Joe has become my VERY best friend. I have never laughed as much as I laugh with him, and the best way to describe our relationship is just by saying it's so easy to love him, and that's how real love should feel.
The Wedding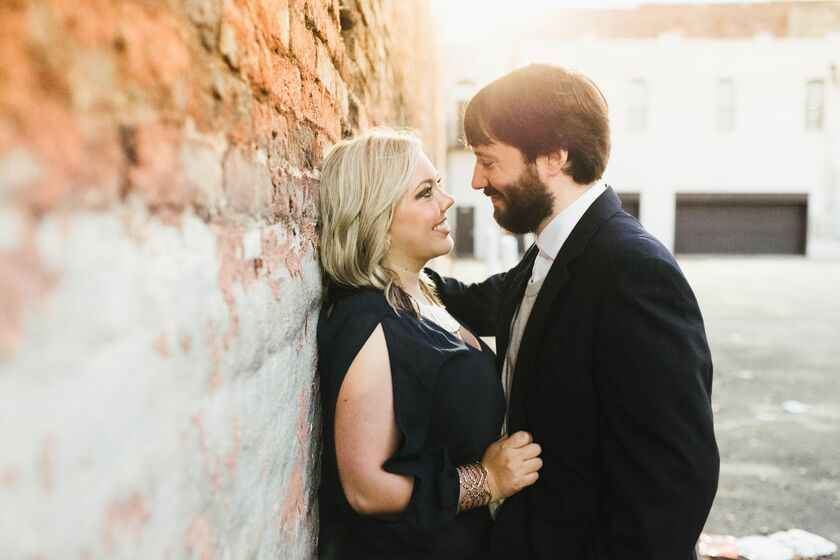 Saturday, March 17, 2018
5:00 PM
Attire: Cocktail/ Dressy Casual
Ceremony and Reception
The Sonnet House
1487 Montevallo Rd SW, Leeds, AL 35094, USA